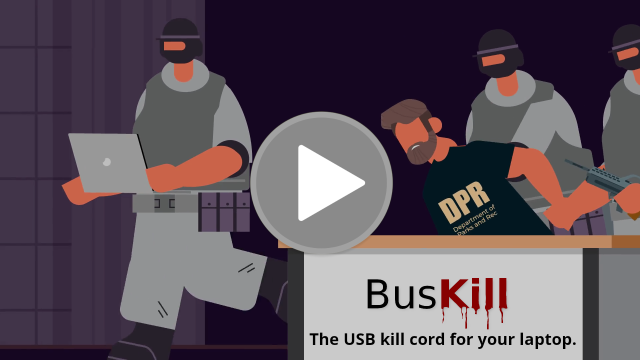 Why BusKill?
BusKill is a Dead Man Switch triggered when a magnetic breakaway is tripped, severing a USB connection. Checkout this video demonstration:
Your data is your data.
Keep your accounts and encrypted data safe from thieves.
See what others are saying about #BusKill
Who benefits from BusKill?
Shop
You can purchase a BusKill cable with fiat- or crypto-currency here.
Newsletter
Please enter your email address below for updates from the BusKill Team.