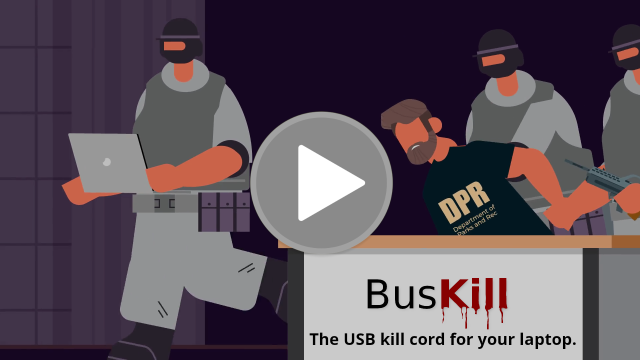 Why BusKill?
BusKill is a Dead Man Switch triggered when a magnetic breakaway is tripped, severing a USB connection. Checkout this video demonstration:
Your data is your data.
Keep your accounts and encrypted data safe from thieves.
See what others are saying about #BusKill
Who benefits from BusKill?
Shop
Note: If you want to pay with fiat, please purchase on crowdsupply. The cart below is for cryptocurrency orders only.
Newsletter
Please enter your email address below for updates from the BusKill Team.