Are you a security researcher, journalist, or intelligence operative that works in TAILS--exploiting TAILS' brilliant incognito & amnesic design that forces all of your network traffic through the Tor anonymity network? Great! This post is for you.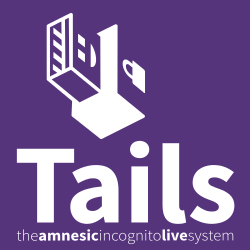 TAILS is amnesic; it's designed to leave no trace of the fact that it was used on your laptop. But what if someone literally steals your laptop while you're working with classified information in TAILS? Not only will they get access to all of the tabs open in your Tor Browser (gaining access to your accounts for any sites you're currently logged into, gaining the ability to impersonate and send messages as you, etc), but they'd also be able to access the contents of your decrypted persistent drive!
Let's say you're a journalist, activist, whistleblower or a human rights worker in an oppressive regime. Or an intelligence operative behind enemy lines doing research or preparing a top-secret document behind a locked door. What do you do to protect your data, sources, or assets when the secret police suddenly batter down your door? How quickly can you actually act to shutdown your laptop and shred your RAM and/or persistent volume?
What if you had a magnetic trip-wire tied from your body to your laptop such that it would trigger the TAILS emergency shutdown if the cable got disconnected by you jumping to your feet or falling off your chair at the sudden bang of your front door being reduced to splinters?
Using a BusKill cable with your TAILS drive can help shave off those precious seconds needed to trigger an emergency shutdown that will help keep you, your data, and your contacts safe.